Colorado Springs' full service medium and heavy truck and trailer repair shop, also with mobile service mechanics for your Kenworth, Peterbilt, International, Freightliner, Mack, Volvo, Ford, GM, Isuzu and Hydraulic needs. And much more. Offering full diagnostic and repair for your commercial truck and trailer, in shop or on the road.

If you are looking for a reputable shop with honest, experienced mechanics, that understand down time costs you money and that "getting to it in the next couple of days" doesn't work- let us see what we can do for you. Colorado Truck Repair strives to have the latest in troubleshooting and maintenance software, usually having the same OEM tools that the dealerships use, without the exorbitant prices and mentality. Including- Cat, Cummins, Detroit, Mercedes, International (engine and truck), Volvo, Mack, Ford, GM, Isuzu, Allison, Wabco-Meritor, Bendix, Eaton, Dana-Spicer, and more. Always looking to have the best information available for our field.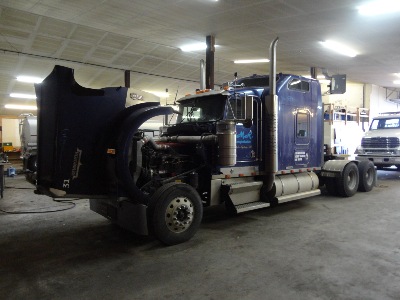 Medium and heavy truck and trailer repair is our specialty! From the minor to the major, from services and brakes, to major rebuilds, bumper to bumper- this is what we do. Specializing in work trucks with hydraulic systems is where we started, on truck mounted cranes, knuckle booms, dump trucks, pump trucks, and many more in between of all makes and models. Then expanding to a larger operation to include all makes of trucks and trailers.

When having a problem with todays truck systems, having a shop you can trust is essential to keeping your truck up, running, and reliable, without costing you with unnecessary repairs. Having a relationship with a shop and mechanics that you can talk to and go over issues with is key to success in this industry. Our mechanics have 10 to 20 to 30+ years in this industry and when you talk to them, we take pride in saying that, you will see their desire to be the best and do the best job possible.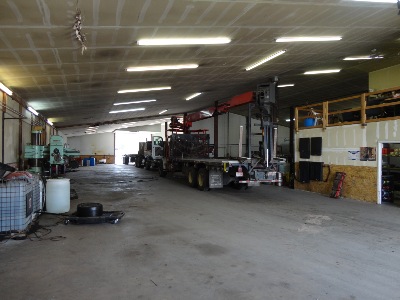 When it comes to customer service, we are second to none! Weather its scheduling repairs or maintenance, we do our best to work around your schedule. That means having the tools, knowledge and experience to diagnose the problem right the first time and not waste time and money guessing or throwing parts at the problem. Then going over repairs and showing the customer the problems and how to resolve them best, creating an open, honest and mutually beneficial relationship for years to come.

When it comes to truck and trailer repair, let us prove how we are the place for you. From preventive maintenance and repair, to full rebuild or replacement, having the right knowledge, experience, and tools to get you up and running is the keys to our mutual success. We welcome the opportunity to show you the difference, come by or give us a call and I think you will see the difference!